There is something about this last season French Vogue editorial. Maybe it is the soft fabrics, pastel colours, her facial expression or the little lion club.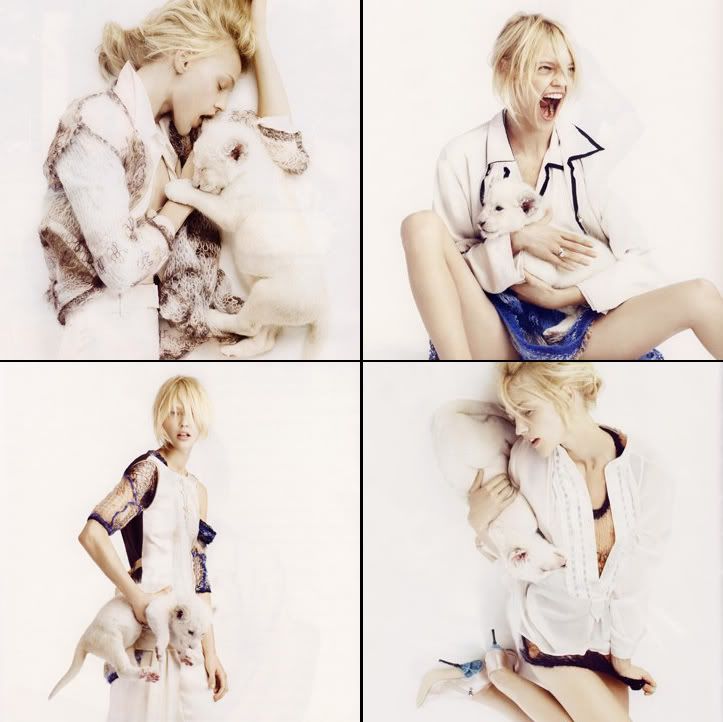 Makes me want to get a cute little dog, not cats as they always seem to scratch me and ladder my tights. I wear laddered tights but I would like some left for my more formal attire.
I am having a bad few days and have eaten half a pot of Onken Fat Free Strawberry Yoghurt. Better for the body then the Ben and Jerry's Phish ice cream I ate...